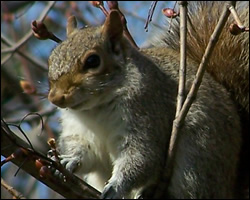 Wildlife Removal Solutions has professionals in nuisance wildlife management throughout Canada. We advertise professionals that perform wildlife removal, animal removal and nuisance animal control services for residential, industrial and commercial clients across Canada.
Our list of wildlife removal experts are trained to trap and remove nuisance wildlife from your home. They can handle bats, birds, skunks, squirrels, and raccoons. They can also handle any other type of wildlife that may be invading your house or attic. Wildlife removal requires a qualified and knowledgeable expert. If you own a home or business and have a wildlife problem, you can rely on our animal removal technicians.
We have wildlife control operators throughout the provinces and territories of Canada. Our wildlife removal experts have been trained in animal removal specific to your local area. They will take care of your wildlife control problem in the most humane way possible.
Our wildlife removal professionals are licensed and insured for your protection and comply with all laws regarding wildlife removal in Canada. They are equipped to handle any kind of animal, pest and wildlife removal problem such as bat removal, squirrel removal, raccoon removal, snake removal, skunk removal, bird removal and many more nuisance wildlife. Our wildlife removal and professionals can also help with animal exclusion services, dead animal removal, damaged insulation replacement and attic restoration services.
We also have a listing of pest control operators through out Canada as well. They can handle problems of ants, spiders, bed bugs, roaches, flying and stinging insects.
If you are a wildlife control operator in Canada and you would like additional advertising, you can get listed with us.